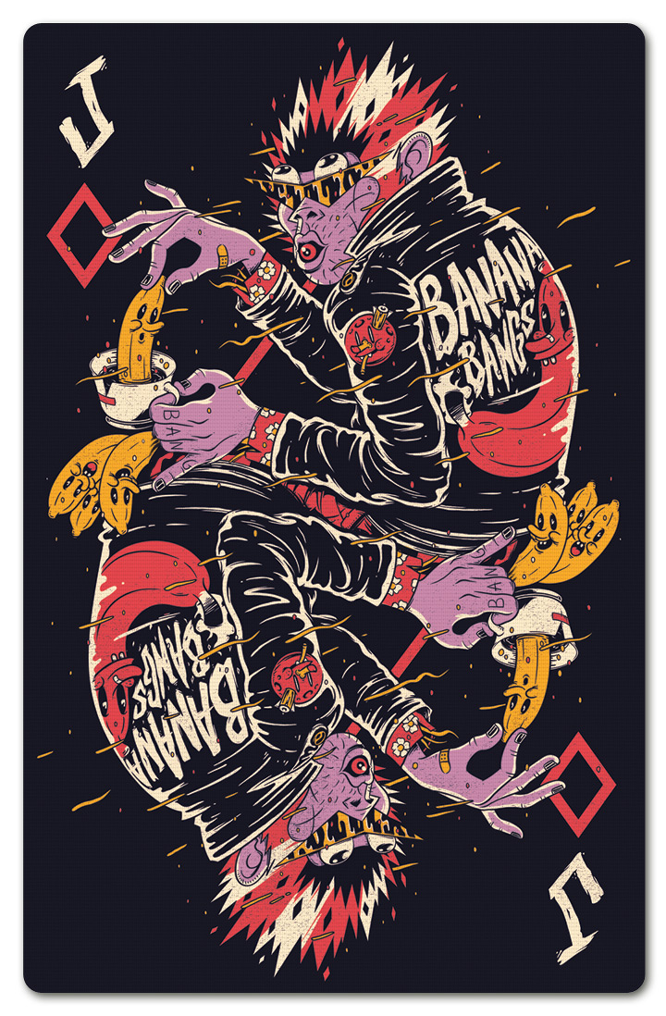 Todo ano a El Cabrit

on

 lança um baralho ilustrado por 54 artistas, cada um ilustra uma carta.
Na 9º edição, fui convidado para inte

grar o time de

artistas com a carta Valete de Ouros.
Every year El Cabriton releases a deck of cards illustrated by 54 artists, each illustrates one card.
On the 9º edition I was invited to make part of the team of artists with the card Jack of Diamonds.